OUR STORY, 2017–Present
↓
The History of Venus Fest

Venus Fest was founded in the spring of 2017 in Tkaronto/Toronto by Aerin Fogel.
At that time, there was virtually no mainstream conversation around the lack of gender parity, racial equity, accessibility, and other forms of representation in the music world. Fogel founded Venus Fest with the intent to host a single day event, where onstage and behind the scenes, these underrepresented identities could be celebrated and embraced in their leadership. The inaugural festival was an overwhelming success, garnering reviews and attention from outlets like Billboard, FADER, VICE, and more, including a rare five star review from local outlet NOW Magazine. Venus Fest was clearly needed in the world.

Since then, Venus Fest has grown into a beloved mainstay of the local community, and has showcased and fostered the growth of hundreds of artists. This has involved an annual festival each year, full-scale mentorship programs, and a monthly series of shows. Venus Fest has had the privilege of supporting groundbreaking artists and mentors like Bikini Kill, Jully Black, Charlotte Cardin, Lido Pimienta, Grouper, ALOK, and so many more, as well as the privilege of being many artists' first performance or opportunity to share their art. Along the way, Venus Fest has also garnered meaningful partnerships with many organizations seeking similar realities within music, such as Luminato, CJRU radio, POP Montreal, The Music Gallery, Tkaronto Music Fest, AfroWave, Sketch, Not Dead Yet, Debaser, and many more.

Much growth has occurred in the Canadian and global music landscapes since 2017, but much growth still waits to be explored. The many losses and barriers added from the coronavirus pandemic continue to this day, disproportionately affecting artists who already had many barriers to face. The resurgence of the #MeToo movement in 2018 and organizations like the Keychange Project, which encourage major festivals around the globe to commit to gender parity on their lineups, the strength of the Black Lives Matter movement, and so many other initiatives, have blossomed the larger conversations around equity in the world as well as within music. Festivals and organizers began to implement clear action steps in anti-racist learning and policy building, creating more physically accessible and safer spaces, programming that honours neurodivergent and different abled experiences within the arts, and so much more.

But our world has changed in painful ways as well. The safety of many of our beloved communities and artists, especially those who are Black, Indigenous, trans, and disabled, continues to be at risk. Now is a time to come together with personal and collective action that draws from the beauty of all life's experience. Like any ecosystem, our strength comes from the vastness of diversity, where each differing element plays a crucial and significant role in the overall wellbeing of the environment. One of the most beautiful aspects of creative work is that it can imagine and create something that did not previously exist. Venus Fest follows this practice of creativity, as it continues to imagine and build realities that do not yet exist, but can come into being through our personal and collective commitments. May it continue to be a creation of the future of music.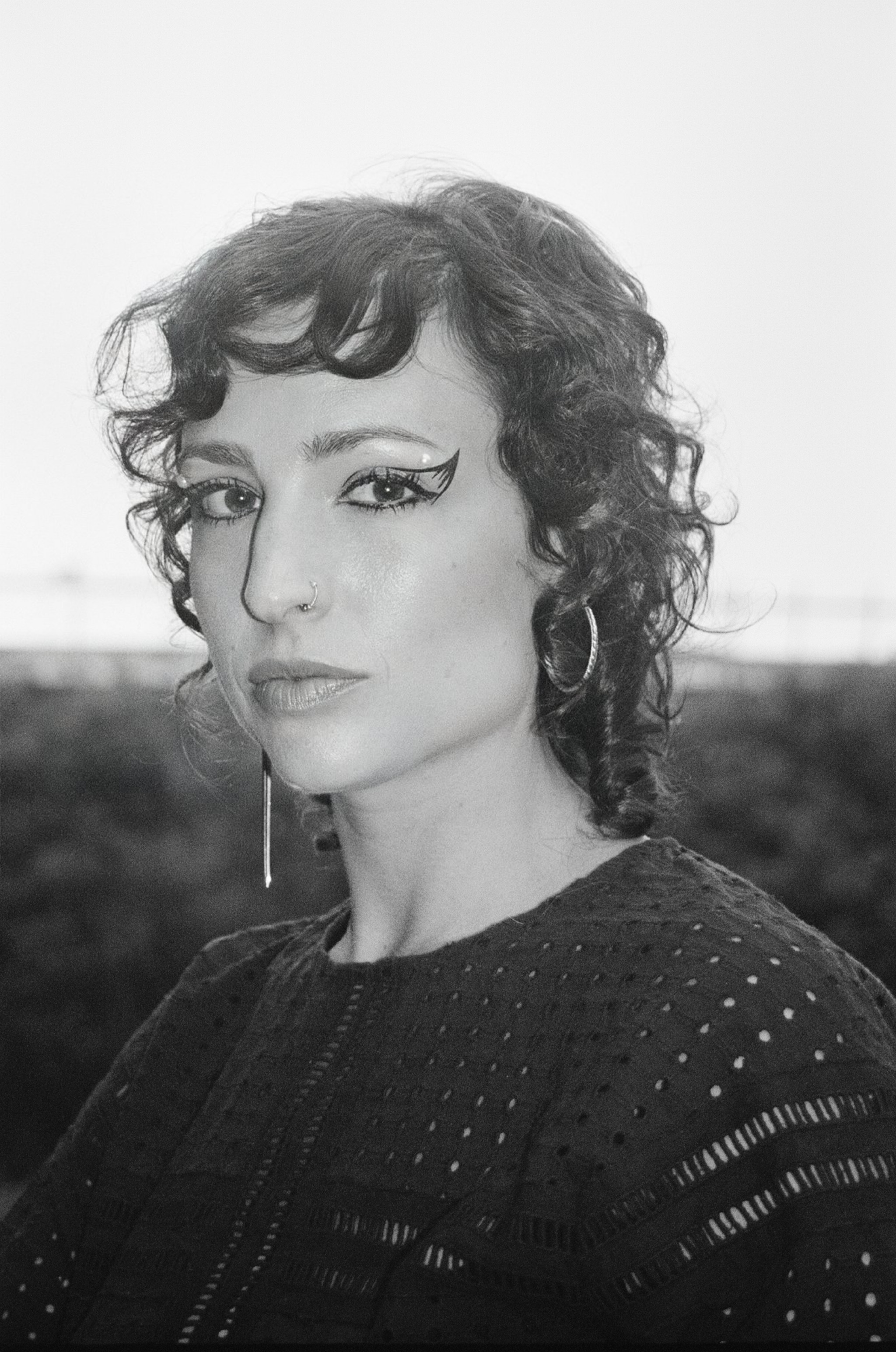 ---
Aerin Fogel
Aerin Fogel is the original founder of Venus Fest. Fogel comes from a long history in music, including previous band The Bitters (an offshoot project of Fucked Up), current musical project Queen Of Swords, and many years as a classical and jazz saxophonist. The Bitters released several records with labels like Captured Tracks, Mexican Summer, and Sacred Bones, and toured with artists like Best Coast, Wavves, Vivian Girls, and more. Queen Of Swords will release a sophomore album in June 2023 with LA indie Get Better Records, and features a rotating band with members of US Girls, Jessie Reyez, Partner, and more. Fogel started Venus Fest in 2017 in the interest of creating positive change in the music industry, and better support and visibility for underrepresented artists. In addition to her work in music she has 12+ years of experience working in the healing arts through astrology, core pattern readings, tarot, and energy work. She has worked with thousands of clients all over the world through one on one readings, workshops, and lectures, and has shared her work through The Astrology Podcast, Kepler College, Canadian Astrology Conference, and Astrology Toronto. Fogel was also an occult consultant on The Craft: Legacy.
www.aerinfogel.com
www.queenofswords.org
@queenofswordsband
@qu_eenofswords
Venus Fest Alum – Venus Fest Alum – Venus Fest Alum – Venus Fest Alum – Venus Fest Alum – Venus Fest Alum – Venus Fest Alum – Venus Fest Alum – Venus Fest Alum – Venus Fest Alum –

ADA LEA
AH-MER-AH-SU
A L L I E
AISHA SASHA JOHN
ALISSON ESCOBAR
ALOK
AMAKA QUEENETTE
AMY LOCKHEART
ANSLEY SIMPSON
ART MOORE
AUSTRA
AYAM YALDO
BABY CAGES
BACKXWASH
BAD WAITRESS
BERNICE
BIANCA SHONEE ARROYO-KREIMES
BILE SISTER
BLACK BELT EAGLE SCOUT
BLACKPOWERBARBIE
BLUNT CHUNKS
BULLY
C_RL
CAMILLE JODOIN-ENG
CARMEN ELLE
CAROLINE MONNET
CERENA
CHARLOTTE CARDIN
CHARLOTTE CORNFIELD
CRISTAL BUEMI
CYBER
DEIDRE
DIANA
DIANA LYNN VANDERMEULEN
DOROTHEA PAAS
ELLE BARBARA'S BLACK SPACE
EMEL MATHLOUTHI
EMILY PELSTRING

EVE PARKER FINLEY
EYEBALLS
EZRA FURMAN
FIVER
FLORIST
FRANKIE COSMOS
GAITRIE PERSAUD
GAUCHE
GGPEACH
GROUPER
HAN HAN
HAND HABITS
HANNAH GEORGAS
HANORAH
HAVIAH MIGHTY
HEX
HOUSEWIFE
HUA LI
ICE CREAM
ISLA CRAIG
IVY MAIRI
JAMIYLA LOWE
JANICE JO LEE
JENNIFER CASTLE
JESI JORDAN
JULIA HENDRICKSON
KATIE KOTLER
KILEY MAY
KITH & KIN
KOREA TOWN ACID
KYLA CHARTER
L CON
LAL
LALA LALA
LAVENDER BRUISERS
LEANNE BETASAMOSAKE SIMPSON
LIDO PIMIENTA
LOOM
LUNA LI

MACKENTA
MADAME GANDHI
MANGHOE LASSI
MARCELLA MOLINER
MAX MOHENU
MAYLEE TODD
MINGJIA
MISS WORLD
MOHAMMAD REZAEI
MONICA BERGER
MOOR MOTHER
MOTHER TONGUES
MYRA MAINES
NATALIE KING
NATASHA WHYTE-GRAY
NEW CHANCE
NEZZY
NICE HANDS
NIMKISH
NO JOY
NUELA CHARLES
NYSSA
OBUXUM
ORA COGAN
ORCHIDAE
OSHUN
PANTAYO
PARTNER
PEELING
PHÈDRE
PILL
PIQSIQ
POOLBLOOD
PRAISES
PURSUIT GROOVES
QUEEN OF SWORDS
R. FLEX
RACHEL ROMU
RESPECTFULCHILD

RIIT
ROYA DELSOL
RUSSELL LOUDER
SANTIAGO TAMAYO SOLER
SARAH CANNON
SATE
SCARLETT ROSE
SECONDSIGHT
SHIRIN FAHIMI
SLASH NEED
SPELLLING
SO YOUNG
SOOK-YIN LEE
STEPHANIE KUSE
TASSEOMANCY
TEI SHI
THE HIGHEST ORDER
THE VASELINES
TIGER BALME
TIKA
TITA COLLECTIVE
TOO ATTACHED
TORRES
TRP.P
TRU
U.S. GIRLS
VAGABON
VALLENS
VANESSA RIEGER
WEAVES
WILD BLACK
WITCH PROPHET
ZIIBIWAN
ZOLA JESUS
2022 Photos by Green Yang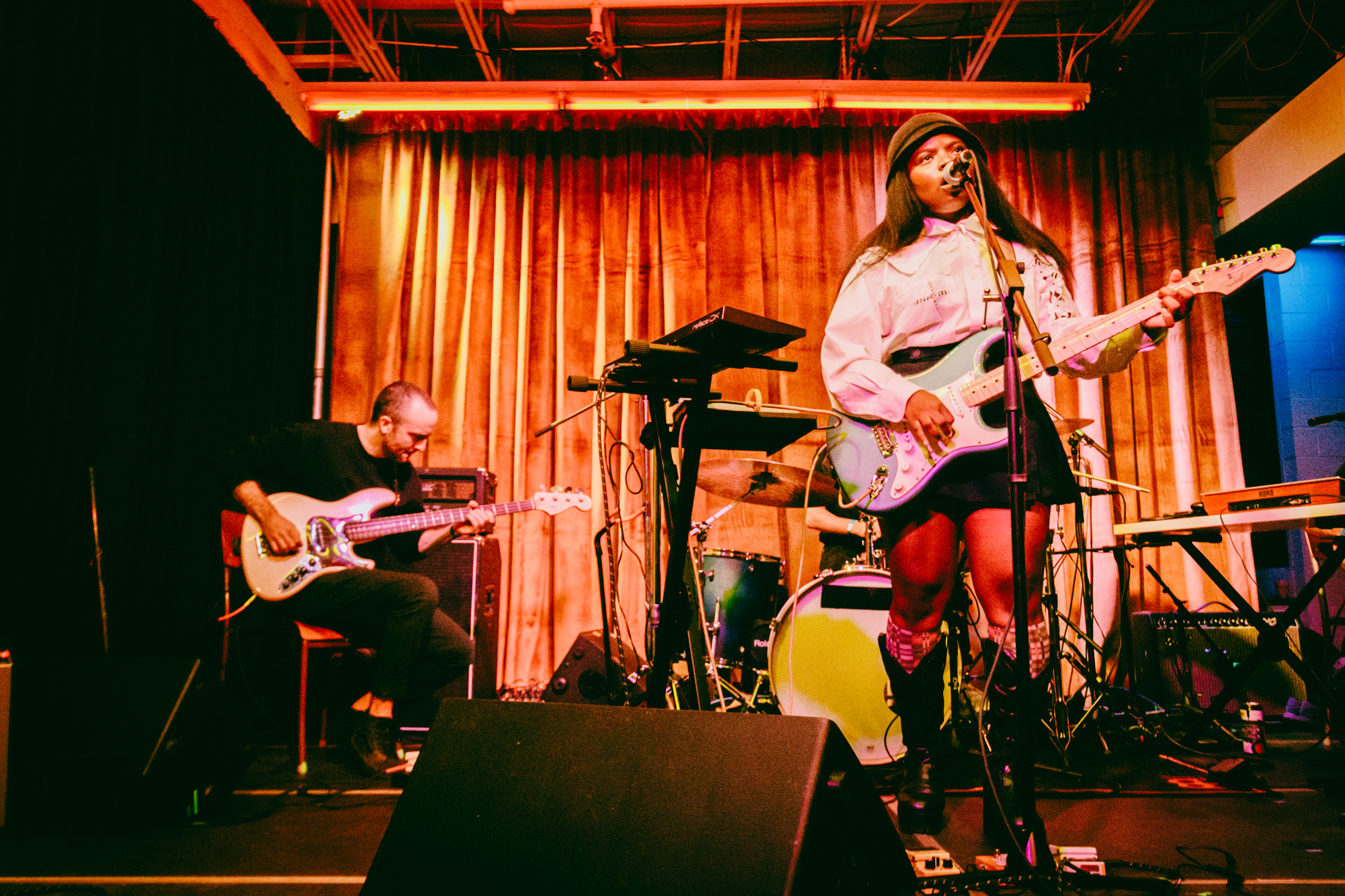 2019 Photos by Jennifer Hyc